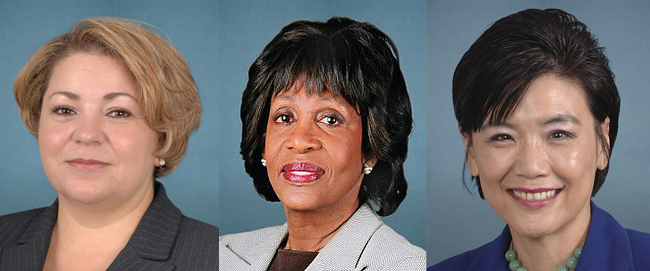 By and amazing coincidence (or maybe not) there are three Congresswomen representing districts in Southern California on the House Judiciary Committee who are overseeing the direction of SOPA. Linda Sanchez of the 39th District, Maxine Waters of the 35th District, and Judy Chu of the 32nd District. As of 1/9/2012, these Congresswomen are not scheduled to attend any town hall meetings or city council meetings according to their offices. However, if you live in their districts, you can call them and express your concerns, or better yet, ask if they would be willing to attend a town hall meeting as Public Knowledge has suggested. Let them know that SOPA support is becoming a political issue being used by challengers to their Congressional seats. And for general news on SOPA check out Techdirt and Reddit.
Judy Chu
Contact: http://chu.house.gov/connect-with-me/email-judy
District Office
4401 Santa Anita Avenue, Suite 201
El Monte, CA 91731
Phone: (626) 448-1271
Fax: (626) 448-8062
Twitter: @RepJudyChu
District includes: Azusa, Baldwin Park, City Terrace, Covina, Duarte, East LA, El Monte, El Sereno, Irwindale, Monterey Park, Rosemead, South El Monte, West Covina
2011 Campaign Contributions by the TV/Movies/Music industries: $6,750
Maxine Waters
Contact: https://watersforms.house.gov/Contact/ContactForm.htm
District Office
10124 South Broadway, Suite 1
Los Angeles, CA 90003
Phone: (323) 757-8900
Fax: (323) 757-9506
Twitter: @maxinewaters
District includes: South Central Los Angeles, Westchester, Playa del Rey, Gardena, Hawthorne, Inglewood and Lawndale.
2011 Campaign Contributions by the TV/Movies/Music industries: $12,000
Linda Sanchez
Contact: https://forms.house.gov/lindasanchez/webforms/issue_subscribe.htm
District Office
17906 Crusader Ave
Ste. 100
Cerritos, CA 90703
Phone: (562) 860-5050
Fax: (562) 924-2914
Twitter: @RepLindaSanchez
District includes: Cerritos, Hawaiian Gardens, Cerritos, Lakewood, La Mirada, Whitter, South Whittier, Paramount, Compton, Lynwood, South Gate, Bellflower
2011 Campaign Contributions by the TV/Movies/Music industries: $18,500

Chu has gone on record via Twitter as a "proud cosponsor" SOPA. However, TV/Movies/Music industries have donated the least amount to fund her future political endeavors compared to the other two congresswomen, so she may be the easiest to sway. Linda Sanchez is also part of the Intellectual Property, Competition, and the Internet Judiciary Subcommittee. I phoned the offices of these three Congresswoman and Sanchez's people seemed the most interested in hearing from constituents.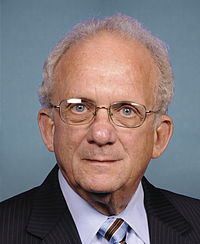 And yes, missing from this list of Congresspeople on the HJC with a district in SoCal is Howard Berman. I don't expect we can change his mind since he has been trying to get laws like this passed at least as far back as 2002 when Berman was working on a bill that would immunize Hollywood from hacking your computer to see if you were file sharing. Luckily we fought that off and we will also fight off SOPA and PIPA.
2011 Campaign Contributions by the TV/Movies/Music industries: $183,460 (they are his number one contributor).
Howard L. Berman
http://www.house.gov/berman/contact/index.shtml
14546 Hamlin Street, Suite 202
Van Nuys, CA 91411
Phone: (818) 994-7200
Fax: (818) 994-1050
Twitter: @rephowardberman
District includes: San Fernando, Pacoima, Arleta, Panorama City, Sylmar, North Hollywood, Encino, Sherman Oaks, Van Nuys, Studio City.
Southern California can help save the internet. We need your help.


Do you need a web developer for a Drupal or WordPress project? A marketing strategist to manage your social media profiles, search ads, or SEO? Contact me here.