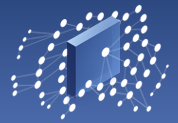 Facebook's F8 application platform gives me an idea. Why not have an open source, self hosted application (similar to WordPress.org) that is your social network app? Let's call this "your/my social network app." You would point it to the URLs of your friends (via an authenticated API) who are using the same app to generate a friend list and retrieve profile photos. It could use similar standards (or maybe even the same) as the Facebook/F8, allowing your social networking app to plug in to any third party Facebook application just like Facebook does now. Right now, Facebook is a gateway to your friends' profiles and your 3rd party apps. But, it does not have to be this way. Access to an "installed" 3rd party apps would nothing more and a URL and an API key. It could also be the home for your OpenID. You can make it easier to have private blog posts. Yes, one drawback is having to update because of security flaws, but hear me out. After writing most of this post I was pointed (by Michael Lambie) to Brian Oberkirch talking about the same thing here, and had seen this post when it was first written about the portability idea, and Jason DeFillippo having the same idea. My point is less about the portability (sure, a self hosted WordPress blog is portable as XML but that is not its main feature) and more on the concept of an independently controlled app and how it might work.
Like an desktop RSS reader, your social networking app will ping and then retrieve updates on all of the services your are using when you open it, such as updates from your friends' social networking apps and your installed 3rd party app. It will have a public view and a private view (that you as the user log in to). A third party app developer could even charge a nominal fee to the users. And the 3rd party apps do not necessarily have to be about social networking (maybe a VRM app). The apps that could be used on this platform could any type of app that will need to be both connected to the internet and available on the internet just for the convince of accessing it from any computer, including your mobile phone.
How will you discover friends and apps without the FaceBook network? Probably by registering with one of many social networking app directories that will crop up, just like we have with blog and podcasting directories. Friends' profiles will have links to these apps just like they do now. Or, maybe your app will rank #1 for your name in Google.
But who will vouch for the safety of 3rd party apps to make sure they will not do anything malicious to your social networking app? There are many internet brands that you have come to trust over the years, and these brands will probably participate in such an app strategy. Bloggers can review apps, apps with have their own blogs where you might see subscriber numbers verified by FeedBurner and comments as a sort of "social proof."
Don't you hate it when there is no elegant solution (unless you are a developer) to represent several self hosted applications on one domain, such as, for example: a forum, a blog, a photo gallery, and wiki? With something like "your social networking app", each of these can exist as several self hosted or remotely hosted (3rd party apps) that plug in to your main social networking app, just like adding a Facebook app to your profile. Hopefully it will be slightly less daunting than trying to customize WordPress or Drupal.
You don't know how to or maybe don't want to host your own app? That's fine. You can use one of the hosted services, such as FaceBook itself (think WordPress.org vs WordPress.com and their simple ability to link to each other or to anywhere else on the net) that might crop up. If the strategy catches on, and FaceBook is starting to loose eyeballs, they could allow your social networking app to connect to Facebook. They may even offer apps to you on your own social networking app. And, if Facebook goes down, this does not mean that everyone else's profile will go down. What about spam? Akismet or something similar could be used.
This type of strategy can upend concerns about privacy, lock-in and unwanted adverting. Your profile could be exported to an XML file if needed, (similar to a WordPress database) and then imported into a new app that could be a forked project or on a hosted service. 3rd party application providers can compete on portability of data as well.
update 10/31/07 Google does it (more at Techmeme). However, at this point, it will be exiting social sites that are "containers," and all of the existing Facebook app providers can make new versions of their app that will work with all of the social networking sites participating in the standardized protocol. Exciting times!
update 12/11/07
Chris Messina has the real to this answer, and it is called DiSo. And the standard API for communication is called OAuth.
update 12/12/07
Bebo clones the Facebook F8 platform allowing Facebook app developers to easily plug their apps into to Bebo's network of users.
update 10/3/2010
Disporia wants to be an open source alternative to Facebook.

Do you need a web developer for a Drupal or WordPress project? A marketing strategist to manage your social media profiles, search ads, or SEO? Contact me here.